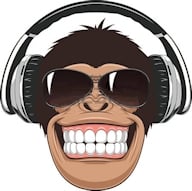 Last Activity:

Mar 21, 2019 at 7:55 AM
Joined:

May 17, 2018
Messages:

168
Likes Received:

557
Dislikes Received:

6
Trophy Points:
OldDude04
Friend, Male, from United States
Friend
So, the mere mention of SBAF on HF got my post deleted. Seems a bit extreme. Mar 3, 2019
OldDude04 was last seen:

Mar 21, 2019 at 7:55 AM
Loading...

Loading...

About

Gender:

Male

Location:

Gear List:

OVER EARS:
Audeze LCD-2.2 Pre-fazor w/ Dakoni Elite Velour pads (Custom CNC'ed wooden grills)
Monolith M1060 w/ Periapt Cable (Custom Grills, Vegan pads, LCD2 headband)
Monolith M1060 unmodded
Philips SHP9500 w/ Alpha Pads


IN EARS:
BGVP DM6
LZ A4
Trinity Audio Icarus III
JLAB Epic BT


CURRENT DAC/AMPS/PRE-AMPS:
Emotiva BASX A-100
Grace SDAC
Cayin C5



SOLD/GOT RID OF:
Verum 1
Monolith M1060c
MrSpeakers Aeon Flow Open
Audeze LCD-2 Rev 2 Pre Fazor
JVC HA-SZ2000 w/ Alpha pads
HiFiMAN HE-560
HiFiMan HE-4XX w/ Sheepskin pads
Fostex T-X0 w/ ZMF Pads
Audio-Technica ATH-WS770iS w/ HM5 pads
Philips Fidelio X2 w/ HM5 pads
Trinity Audio Phantom Master (Blew, replaced with Icarus III)
Focal Elear
IMR R1
Shozy Hibiki
Sennheiser IE80
KZ ZS10
KZ ZS6
KZ ZSA
AKG H300
Trinity Audio Icarus III
Ultrasone HFI-580
Samson SR850
Superlux HD668B
Trinity Audio Phantom Master 4
Garage1217 Project Polaris
Topping D30
Schiit Magni 3
Schiit SYS
Big Blue DAC/Amp
SoundBlaster E1
Sennheiser HD 569
Sennheiser Urbanite XL
V-Moda M100
Beyerdynamic COP+
Sennheiser HD 280 Pro
JVC HA-FX8-R
FiiO F1
Sony MDR-XB50AP (Died by lemonade, lol)
Sony XBA-H1
Sennheiser IE8
Triple Fi 10
Sony MDR7506
iFi Micro iDSD
FiiO E17K
Nobsound NS-08E
Schiit Modi 2 Uber
Schiit Vali 2
FiiO K5
SoundBlaster E5
SoundBlaster G5
SoundBlaster Omni
XuanZu X2-u2012
ASUS Xonar U7
Many many others

Interact

Signature

The ultimate goal of all research is not objectivity, but truth.