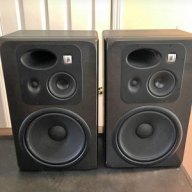 Joined:

Nov 9, 2015
Messages:

2,231
Trophy Points:
Positive ratings received:

7,267
Neutral ratings received:

4
Negative ratings received:

14
Post Ratings
| | Received: | Given: |
| --- | --- | --- |
| | 6,684 | 6,399 |
| | 9 | 29 |
| | 4 | 13 |
| | 29 | 16 |
| | 5 | 1 |
| | 371 | 260 |
| | 183 | 47 |
Gender:

Male

Home Page:

Location:

Occupation:

IT Pro and Recording/HiFi Nerd
Azimuth
FKA rtaylor76, Friend, Male, from Nashville, TN
Pyrate
Man, I love the ignore button sometimes. Oct 15, 2023
Loading...

Loading...

About

Gender:

Male

Home Page:

Location:

Occupation:

IT Pro and Recording/HiFi Nerd

Gear List:

Headphones: HD650/600, HD800, JAR660, ETA Genesis-G, AH-D2000 (modded)

Amps: EC BW1, Mjolnir 2, Quicksilver HP Amp, NITCH Piety, Schitt Vali 1, Dynalo (DIY)

Sources:
HP: Metrum Baby Ambre > Theta DS Pro Basic II > Freya N
2Ch: Metrum Ambre > AES > Yggdrasil A1 > Freya +

Technics SL-1200 M3D -> 2m Blue -> Darlington MP-7

Portable Rig: Fiio X5 II, A3,7Hz Timeless, Moondrop Starfield

Other cool gear -
Speakers: JBL LSR32
Amp: QSC RMX1450
Subs: Atlantic Technology 212B
Turntable: Technics SL-1200 M3D
Reel-to-Real: Ampex AX-300
FM Receiver: Onkyo T-9090 II
Cassette: JVC TD-V711
CD Player: Adcom GCD-575

"Subjective impressions are great, really. Without them, what's the point..." This only means I try not to listen to the gear rather listen to the music.

An audio enthusiast with a recording degree. I became an audiophile in college in studying recording to become a mastering engineer. Although I was an intern for Glenn Meadows and also was acquaintances with Ray Kennedy, the stars never quite aligned for me. However I never left pursuing high-end audio.

I grew up in a radio station as my dad was in radio. My first job was a board op at the talk station where I had to use analog reel to reels, carts, cassettes, and DAT's.

And yes, I like to tinker with gear. I am an audiophile on a budget. Working IT Instructional Designer only gets you so much income with two kids around. Have you seen how much day care costs these days? Anyways, there are I guess some gains to some gear that can be tweaked to improve the performance. This is no different than car types changing differentials or beefing up the suspension or engine. Some of us can't afford a BMW, but rather have to take a Civic and beef it up with aftermarket parts.

Tinkering also helps with repairing gear. I have restored some KEF C75 speakers, an Elac Miracord 50H. I have also fixed, soldered, suped up, many other things from crossovers, to cap replacement, to op-amp replacement, etc. I most recently fixed and rebuilt a non-working Dynalo. I took electronics and studio maintenance in college, but I am still learning.

I have also built: guitar tube amps, guitars, and drums. I love DIY.

Interact

Signature

HP: HD650/600, HD800, ETA Gen-G, LCD-2, JAR660
Amps: Starlett, MJ2, QS, Piety, Vali 1
Source: Theta DS ProBasic II, Modi Multibit 2, Yiggy A1
Portable: FiiO X5 II, 7Hz Timeless or MD Starfield
Have a nice day.